About us
Orkney Care & Repair offers independent advice and assistance to help homeowners repair, improve or adapt their homes so that they can continue to live in comfort and safety in their own community.
We have been "improving homes, improving lives" for over 30 years, with 2018 marking and celebrating the 30th year.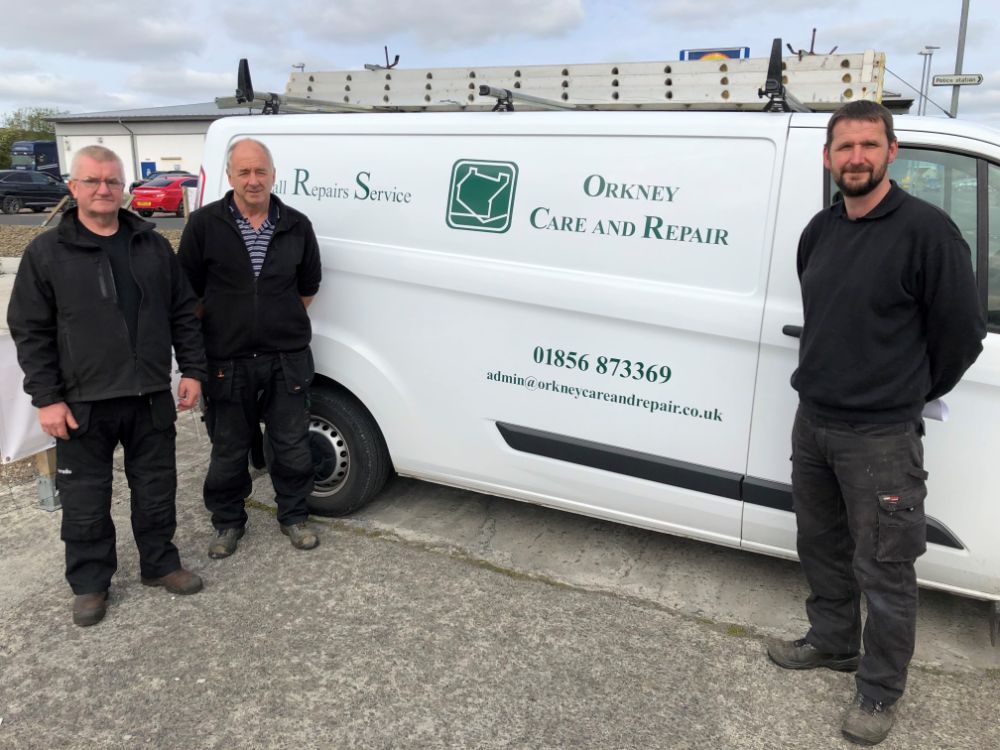 We offer personal, financial and technical support to people facing the difficult task of repairing, improving or adapting a home which is no longer suitable to their needs.
We are now able offer the service to a wider client base, through the 'Scheme of Assistance' awarded by Orkney Islands Council.
The Scheme of Assistance aims to:
raise homeowner awareness of their duty to take responsibility for the repair and maintenance of their own properties and
remove the reliance on grant funding for repair and improvement work.
This means that now anyone living in privately owned or rented properties can access a wide range of housing related assistance.
The provision of advice and information is a central part of our role, as well as providing practical assistance with grant applications and co-ordinating repairs. We offer a home-based and personalised service, which puts the client in control of decisions. Staff assist clients through the entire process; deciding what work is to be done, help arranging finance and organising the building works.
Building work is funded in a variety of ways, including local authority grants, benefits, client funds and applications to specific charitable funds.
Although Orkney Care and Repair cannot pay for works, we can:
Advise and help with an individually tailored range of housing options.
Help you decide what repairs are needed.
Give you an idea of how much the work will cost.
Help you find suitable builders or use our own Small Repairs and Adaptations Service where possible.
Assist you to fill in forms and organise paperwork.
Help you cope with problems and upset in the home while the work is being done.
Organise plans and specifications.
Give advice on and help apply for grants and or loans.
Compile a financial package of assistance to enable works to proceed.
Put you in touch with other agencies which may be able to help.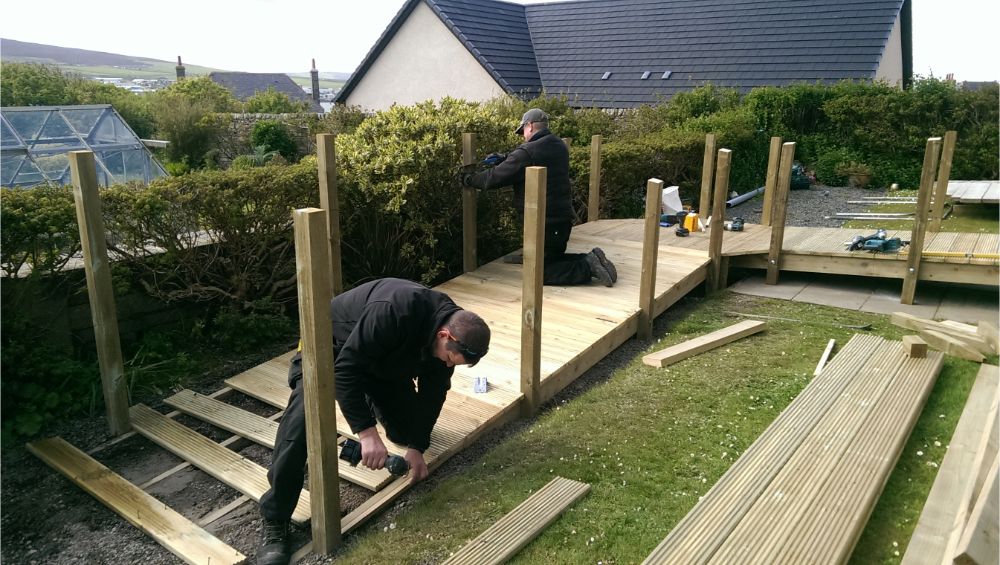 Davie & Lennie building a ramp
You can speak to us by calling 01856 873369 or email admin@careandrepair.co.uk
Orkney Care and Repair is managed by Orkney Housing Association Ltd (OHAL) and the service is funded by Orkney Islands Council.